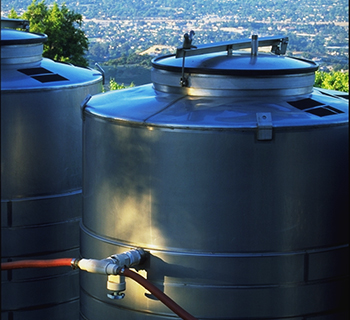 Our wine storage tanks. Well—
what else can I say? The fat
one's Elvis, the other one's Bono
or Kathleen Battle. End of story.
ever since i can remember
i've stood on our verandah
and looked out at the world
over the tops of our five
glistening tanks – of course
they're stainless steel, two
small meullers, two santa
rosas and a big fat one
stevie named 'elvis' – but
now I think he sometimes
calls him 'bono' or 'the
edge' – you know, like
in U2 – or maybe it's
'luciano' like in verdi!