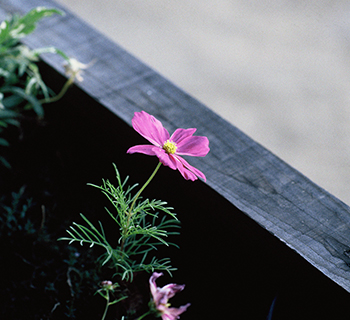 This's one of Stevie's flowers
on our verandah.
I think he told me its name
once—flower something.
stevie's our vineyard master.
with a wine science degree
from davis and an ma in
history from brown, he's
fond of horses, rouault and
the pirates of penzance.
dad said he came up one
day to visit and kinda never
left, so we offered him a
job and he's worked here
ever since – caring for
the vines as if they were
his own children, managing
the field crews, designing our
software and planting flowers.
flowers in the vineyards,
flowers beside the roads,
down by the lower
caves, on our front porch –
like, you know, everywhere.